Wolt Denmark invite code – 150dkk
Get a 150dkk Wolt Denmark referral invite code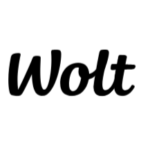 * order Wolt for 3 times. You get a 50kr. discount for each order.
How to get the Wolt Denmark new customer bonus?
Are you looking for a discount on your first few orders with Wolt in Denmark? With this Wolt Denmark invite code, you save on your first orders. By using this code, you can get a total discount of 150dkk, spread out across your first three orders with Wolt Denmark. Plus you get free delivery for 14 days.
To take advantage of this offer, all you need to do is sign up for Wolt and activate the invite code in your profile. To do so, simply navigate to your profile settings and select "Redeem Code". Enter the code and wait for a successful confirmation. The next time you order from Wolt Denmark, the discount will be automatically applied at checkout.
Don't miss out on this opportunity to save money on your next meal!
Additionally, if your town hosts a Wolt Market, you will get 50 kr. in Wolt credits after your first purchase there, also there are often discounts or free items, like frozen pizza or ice cream for first time users.