Swapfiets Denmark invite Code – 110kr. off
Get a 110kr. or 55kr. Swapfiets Denmark referral code
Swapfiets Denmark Referral Code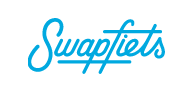 * A new user who gets a subscription. 55kr. for Original and Deluxe models. 110kr. for Power and e-bikes.
Referral Code: JONAS09391
How to get the Swapfiets Denmark Bonus?
You will get your Swapfiets Denmark Bonus if you register as a new user and use the code during the set-up of the subscription. After you have booked your bike, the discount should be directly applied. This discount is only valid for new users.
The rebate changes depending on the type of bike you choose. It is 55 Danish Kroner for the Original and Deluxe models and 110kr. for the more expensive Power and Power 7 e-bikes. Also remember that the subscription is booked for a longer timespan and this is only a one time rebate